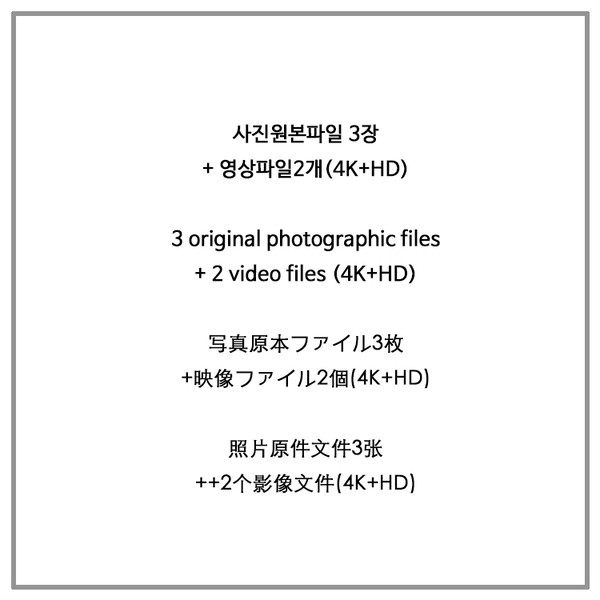 3 original photo files + 2 video files (4K+HD)
3 pictures
Video2 (4K, HD)
Find USB in the field!
*****

Of all the original photos that are worked on by individuals, we'll include three

The pictures are taken from beginning to end.

Each person has an average of 200 or so pages.

After you apply for a sample, you can write down the file number and order it.





*****

We send the video in HD and 4K.

4K - 3840×2160

HD - 1920x1080

The HD video includes the competition name and the participant name.





*****

8*10 Frame

4*6 frame

You can add it

You can add shopping carts on the product page.